So sadly it was time to leave Florence, but not so sad because we were heading to Positano, which Brad told me was going to simply blow my mind. I'll be the judge of that. We had to get there first...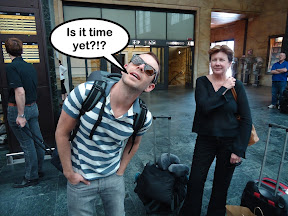 Brad, patient as ever...
Eventually we hopped on our first class train to Napoli Centale where I had hired a car to take us to Positano, I know fancy right?!? This train was even smoother and faster than the last one...
So relaxing...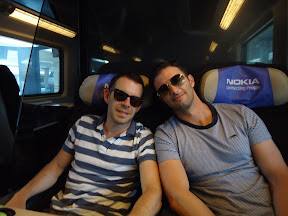 Once we arrived we were met by a representative from our car service. Our driver was running late but he would wait with us until our driver arrived. And thank God for him because moments later the Gypsy onslaught began!
The first Gypsy came up and started asking for money, she was not the most attractive woman as she had more fingers than teeth, she sorta looked like this...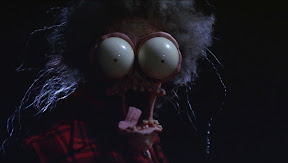 Except not nearly as pretty. I've heard stories about Napoli Centrale being a little on the shady side and I would have to agree. It kind of reminded me of this...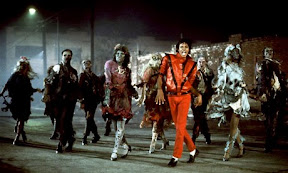 Except replace the dead people with Gypsies and lose the groovy music. Eventually our driver showed up and I kid you not, his name was Cosmo, as in Cosmo Kramer! Great we somehow walked into an Italian episode of Seinfeld.
Oh and did I mention that Napoli was just as blegh as the train station...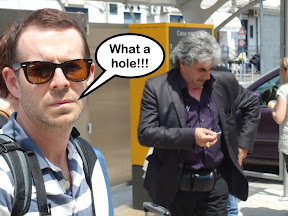 That's Cosmo on the right, He was comedy! We piled into our lovely car and were giddy as Japanese school girls to be heading to Positano...
Weoo Volkswagen...
Too cool for school...
Why am I such a dork?
Oh and if you think I am exaggerating about the grossness of Napoli, here is some of the more scenic shots...
Beautiful right? How about this...
That is the Napoli Welcome Bureau...
And look, it's a flea market but instead of stuff, it's garbage! I repeat, blegh! But that is all for now, we are off to beautiful Positano!! Ciao!
Posted using BlogPress from my iPad