So thankfully we left Garbage Italy aka Napoli Italy, and we were on our way to Positano. Kramer aka Cosmo was actually quite the tour guide, he kept pointing out things to see along the way...
This is either Vesuvius or Pompeii, either way it's big and pretty...
I don't think this is anything fancy but it's pretty...
Ooh look this is where bikinis come from!
Eventually we got to our hotel, and I had seen pictures, but the lace and the view were more breathtaking than you can possibly imagine...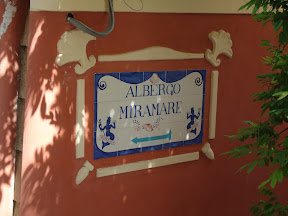 It's super fancy here...
Welcome to Cutesville...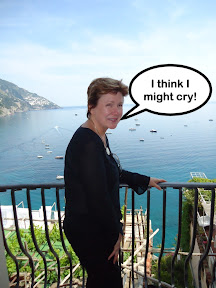 Mamala was a little overcome with emotion when she saw the view...
And so were we...
And can you blame us, this was our view...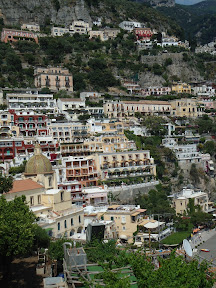 Welcome to postcard land...
It feels like it is not even real...
Once we got settled we asked Rosita, the most amazing manager ever, where we should grab a bite to eat...
She is beyond adorable and has a huge color coded binder with things to do, so my little OCD heart went pitter patter. She sent us to this little charming place...
Mamala and Ray are in Heaven...
Oh yeah and they had the most amazing mojitos which we had several of, which also led to Mamala telling us some racy stories...
Brad was a wee embarrassed...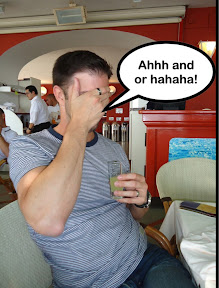 I was somewhere in the middle...
Oh and as a welcome the gave us free limoncello, which is apparently made everywhere here, it was delicious...
Mmm lemony goodness...
After fooding and boozing we wandered around a bit, hitting up some of the shops. This town is so freaking cute we walked under a canopy of bouganvelias (just for you Mama Burke)...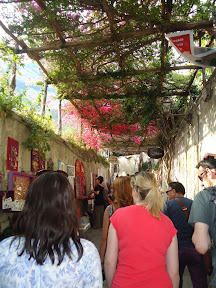 This entire town is made up of 100 percent cute, it would be nauseating if it wasn't so genuine...
I mean how cute is this...
I mean really with this view...
Really...
REALLY!?!...
Once again we are living in a postcard...
Now we are just gonna relax before dinner, ciao!
Posted using BlogPress from my iPad
Location:Positano Italy