After a long day of traveling we arrived in Rome...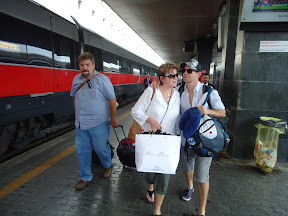 And though I was totally stoked to be in Rome, I was a little shell shocked coming from the tranquility of Positano to the craziness of Rome. It was super busy and kind of muggy...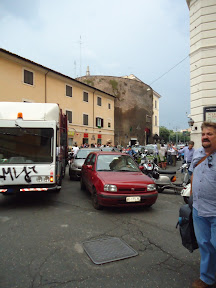 We found our modern little hotel pretty easily, it was the only bright blue building around...
About 5 minutes after checking in, it began to pour, I think that was baby Jesus's way of telling us to just relax for a little while.
Our hotel was super cute and had a lot of amenities, including a seemingly non-lethal shower, still TBD though...
And a very convenient fire extinguisher...
But most importantly...
Yay a washing machine...
I never thought I would be so excited to see an iron! For those of you who have never traveled in Italy before, they do not believe that their customers are capable of doing their own laundry or ironing, so they charge you like 10 euros to press a shirt, which basically means if you use that service it's like paying for an extra night at the hotel.
Uhm ya no thanks! Well done IQ Hotel...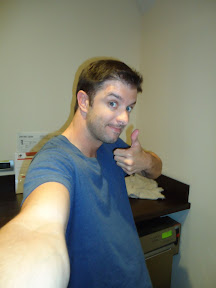 The only problem so far is the MINISCULE elevator, two people can barely fit in it, super annoying, but not the end of the world.
After I did some laundry, the rain stopped and we were ready to venture out for the night.
We read in the welcome brochure that there was a roof garden, we assumed there would be a bar, except all we saw was this...
Which I guess is for kids or to entertain yourself if you are really drunk. Why drunk you ask? Because this is the "vending machine" about 10 feet from the slide...
Best vending machine ever! It is full of booze! And speaking of booze, we were hungry and thirsty, so we headed out to grab some food.
Rome is a city rich in history, but also full of crazy stores, like this one...
Yeah, not the most subtle advertising! Or this place...
Which apparently sells fitted blazers and military grade weaponry, an odd combo if you ask me. And these places are right near really old stuff like this...
No clue what it is, but it is tall, old and pointy.
Eventually we found a cute place to eat...
First meal in Rome...
Brad was kind of over the pictures at this point, so he started doing bits...
To the moon Alice...
Now that's just rude! At least I had my drinking buddy to entertain me...
And the food wasn't bad either...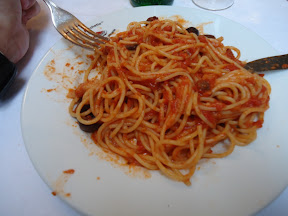 Homemade spaghetti with prosciutto and olives...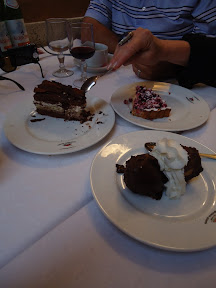 And enough dessert to officially make us all diabetic!
After dinner we wandered to the Trevi Fountain nearby, and wow was it huge! I didn't think it was going to be that big...
I mean wow, thats really all you can say...
Just beautiful...
The marble statues looked so real...
It's so cool to get to see these things that I have only studied in books, kind of blows your mind, like it doesn't feel real...
And then a nice lady was kind enough to take a group shot of us...
After the Fountain we figured we would hit up another site, after gelato of course...
I am officially cookoo for coconut gelato...
And as we were walking we stumbled across the Spanish Steps...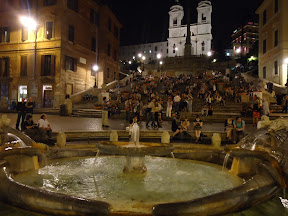 Hola...
Everything in Rome so far is huge...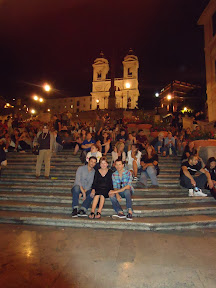 A great first night in Rome...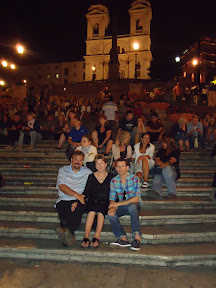 As the night winded down, we got back to the hotel and Ray wanted a nightcap from the booze machine, and it was there that we realized why the elevator was so tiny...
Idiots! We had all been cramming into the staff elevator all day! When right across the hall from it was a very spacious and fancy elevator...
Meh, whatevs it should have been marked with a larger idiot sign! Off to Ed, going to go and try to see the Colliseum tomorrow, ciao!
Posted using BlogPress from my iPad
Location:Rome Italy