The time has come to say goodbye to Venice, so we packed up all our crap and bid a fond farewell to our hotel...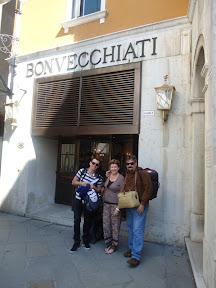 Me being the "organized" person that I am...okay fine the OCD freak that I am, I wanted to make sure that we had at least an hour to get our train pass validated and all that jazz...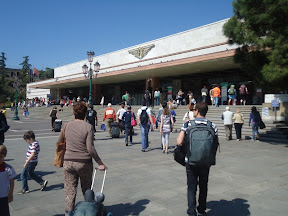 Well here's the thing, it took all of 1 minute, 1 FREAKING MINUTE to get everything done, so that left us with about an hour and half until our train came, whoops! Everyone took it in stride for the most part...
Okay maybe not everyone...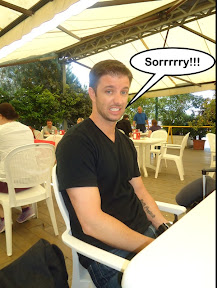 After 972 years exactly, we finally boarded our train for Florence! Woohoo! Look how fun...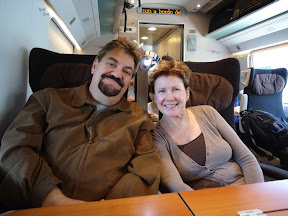 Ray was all excited to document the entire trip, but 2 minutes in, this happened...
So Brad and I enjoyed the train ride and the lush countryside...
Okay I enjoyed the lush countryside. Eventually we finally made it to Florence...
We hadn't seen a car in about 4 days so there was a moment of okay now what do we do? But the troops rallied and we wandered around until we found our hotel in the Piazza Di Santa Novella.
And I did love the hotel Bonvecchiati in Venice, but wow this place is the Cutest place in Cute-ville...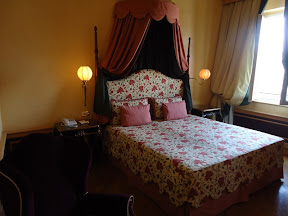 Aww look its Cherie...
And also yay for the non-shower of death...
Oh and this is our view...
Pretty spectacular right? Okay that's all for now, off to wander around the city for a while, ciao!
- Posted using BlogPress from my iPad
Location:Venice, Italy to Florence, Italy